After 4 hours of struggle and toil debugging my code and figuring out why CellDesigner's plugin interface was crashing: the photo below is the result. Without them, I would not have been able to work through the myriad of errors and obstacles that were appearing. Some of these errors had to do with the fact that one null pointer or any oversight caused no observable error message, but simply a dramatic failure, which is analogous to a missing nail collapsing the Empire State Building. Luckily, my mentors and I cobbled together a class that gives lots of debugging information when a plugin crashes.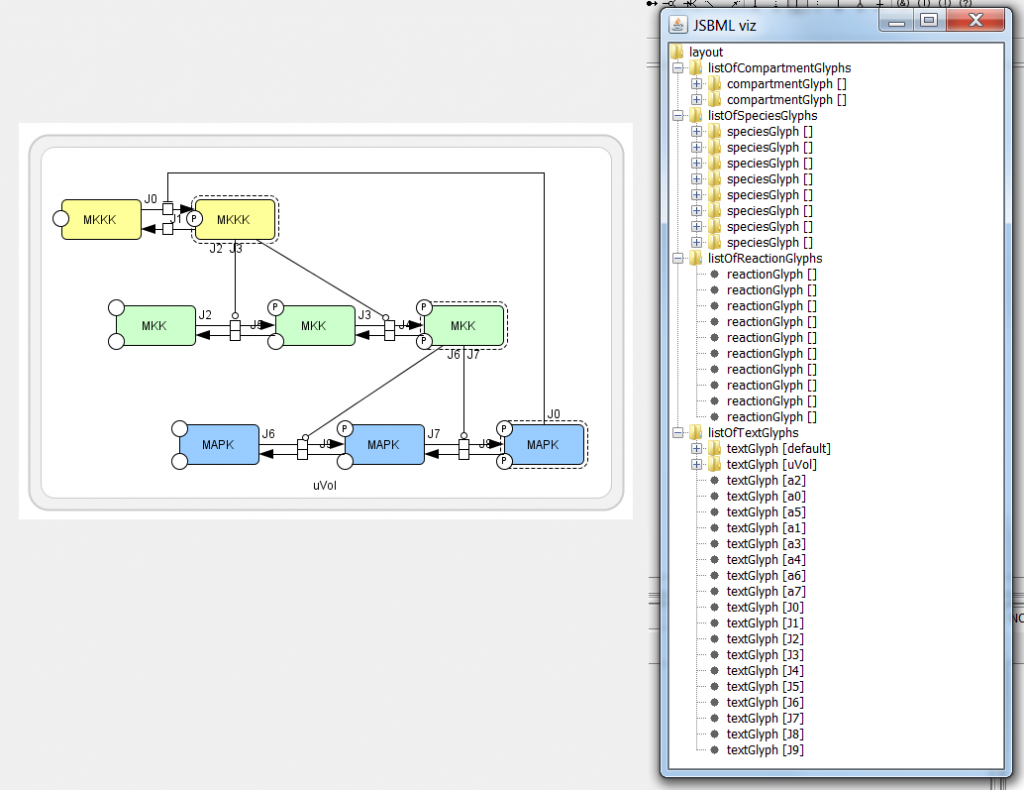 As one can see from the image, TextGlyphs, ReactionGlyphs, CompartmentGlyphs, and SpeciesGlyphs have now been added to the JSBML Layout Package. This is a great first step to completing my project's aims.
The Second Group Meeting and my second presentation is on Wednesday the 25th. My first presentation went well, and I have plenty to talk about for the second presentation. I will post my presentation here soon.